ONLINE REGISTRATION CLOSES AT MIDNIGHT ON THURSDAY 6TH FEBRUARY
The ISTA Annual Conference 2020 will take place in Explorium, on Saturday 8th February 2020. The conference will open on Friday 7th February in the Conference Hotel with Prof Aidan Moran as a keynote speaker. His plenary lecture will be "Staying Sharp: Practical Tips on Improving Your Memory and Concentration".
​
The theme of this year's conference is"From Junior Cycle Science to Leaving Certificate Biology, Chemistry and Physics: Issues and Challenges". All conference participants will also have the unique opportunity of trying out some of the activities in the Explorium.
​
The Opening talk on Saturday is "In Praise of Walking - The new science of how we walk and why it's good for you", by Prof Shane O'Mara (TCD).

After coffee, there will be a symposium on curriculum reform. Prof Áine Hyland will discuss curriculum reform, the "Hyland Report" & "Listening to the Voice of Science Teachers" who are at the coalface in the classrooms. There will also be updates from the Subject Development Convenors.

In the afternoon, there will a variety of workshops:
Demonstrating Inclusive Science

GLOBE citizen science: students measuring & acting on local air pollution"?

Climate Crisis: The World is on Fire - what can we do?

Sustainable Solutions

Science on Stage: drop-in

FUNdamental Biology: drop-in

iQuiz online assessment: drop-in
​
There will also be spot prizes for attendees, including family passes to Dublin Zoo, Folens hamper, signed copies of books and a mega prize worth €1000 called FUNdamental Biology - an individual or team-based challenge game with in excess of 1600 questions covering definitions and keywords from past LC exam papers.
​
Conference Hotel: Clayton Hotel, Leopardstown, Dublin, D18 NR24
Clayton Hotel Leopardstown is a short LUAS ride away from Dundrum and accessible to Dublin's City Centre.
​
Conference Rates:
Room only rooms @ €109
Single BB €12
Double BB €135
Triple BB €149

Rooms can be booked directly with the hotel – quote the ISTA on booking to avail of conference rates. Ask for Deena Marron
​
#ISTAcon2020
Sustainability in Science Education will be a main theme this year. Looking back at the Hyland Report on curriculum design and looking forward at the New Senior Cycle Science Syllabi/Specifications!
An Individual or Team-Based Biology Challenge - created by Declan Finlayson PDST Associate
Revise 1 to 6 topics simultaneously

A game for up to 6 players

In excess of 1,600 questions/set

4 Sets in the box (for a class of 24 students)

All questions are Definitions or Keywords or from Past Papers

55 topics covering LC Biology syllabus

Each topic numbered for easy sorting (if necessary)

Upgradeable to any changes in Syllabus

The teacher can be the Quiz Master or it can be played by Students

Questions are on a card with the Topic Number and Title on the reverse

CD with Templates also included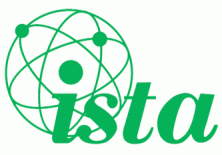 ISTA
The Irish Science Teachers'
Association comprises of active and retired primary and second level teachers with a keen interest in science education in Ireland.
DES
The Department of Education and Skills is a department of the Irish state with responsibility for education and training. The mission of DES is to facilitate individuals through learning, to achieve their full potential and contribute to Ireland's social, cultural and economic development.
Explorium
The majority of #ISTAcon2020 events will be held in Explorium
Conference Hotel
Clayton Hotel, Leopardstown, Dublin, D18 NR24
Sponsors & Exhibitors
AG Education Services
Better Equipped UK
Blackrock Observatory
CALMAST-WIT
CASTeL
CIT
CJ Fallon
Dublin Zoo
Edco
Educate.ie
Folens
Gill Education
IoP
Lennox
OCON Chemicals
PDST
RSC
SciFest
Science Solutions
Science Gallery
SEAI
Sentinus
Shaw Scientific
StudyClix
Timstar
USIT
WI5